Dear classmate,
How are you? I hope you are "doing" fine. I am writing this letter to convey my sincere regards to you. I find these days of summers as the most promising time to pen my mind down to you perhaps because it will satisfy my itch to thank you for everything. It gives me immense pleasure to write to you. Please bear with me.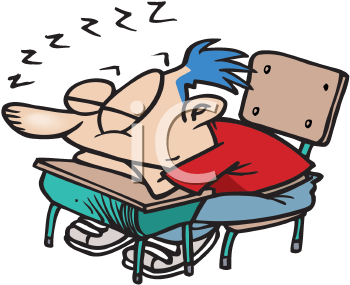 You can make me go to sleep, anytime!
It has been a long time, precisely few months less in a couple of year that I'm watching your face everyday just for the sake of attendance. It wasn't long that you suddenly drift away from me and started your own "Anti-Me Campaign"; it was really heartening to see how hard you tried to expand your "jihadi" group which started from two and ended up with only one; you.
I want to clear my doubts with you in this post. I like the way you every time try to flaunt how cool you are against me. It makes me believe that "I'm also cool". Blasting a bomb in college campus is not a heroic act rather I call it "kiddish." I had stopped doing this since I was in 8th standard, now it is boring. You call yourself a "beer frenetic" but you always avoid visiting a bar, even the one with the cheapest rates. You promised to throw a big lavish birthday party for your "friends" but were absent for straight 7 days from the date of your birthday (excluding Sunday). On the 8th day you gave your birthday treat as a "free" Corneto to everyone, of course except me.
You were mad at me for months after this peppy conversation—
You – My Dad will buy a big car which cannot be reverse on the road after he retires. His pension will be huge.
Your Friend – Oh my god! Really!
Me – पापा को बोलियों ट्रेन ले लें | वो ही reverse नहीं हो सकती बस | [English Translation – Ask your Dad to get a train. It is the only thing which cannot be reverse on road]
It has been a year yet I cherish this out of the blues answer.
Your attire and how peculiarly you get them on your body is one of the many things I adore about you. T-shirt tucked into you formal pant with hawai chappal in feets. I must say I cannot win against you when it comes to fashion. I am pretty sure you will look sexy in T-shirt + Bow + Lower too.
Your group discussion on topics like

this [

Link

]

has always made you a centre of attraction. Girls may not tell you but they are planning to complaint the college administration for such indecent cute discussions. You call yourself a great motorcyclist but I can see dozen of dents on your "Rajdoot." This isn't fair "classmate". Yesterday I by mistake stumble upon a text which you sent to our common friend—"it wS relli kEwL [Human Translation
—
It was really cool
]." No-no I wasn't prying into his inbox; his cell phone unfortunately happened to be with me when you text'ed him.
You go by bus and I prefer metro yet you claim to see me sitting on a stop alone with face like yours (Indecent types). I think I am always in your mind because of some "personal" reasons. Please don't get me wrong I am not putting any allegation on you for being a "gay." Why would I comment on your "unknown" orientation?
I've also heard that with a fake account you send requests to "

Hawt

" Delhi University girls. You are so lucky that you got a way to vent out your desperation. But my soul doesn't allow me to do such a thing, people consider doing this as an "Orkut Stuff."
Lately I've been receiving number of hate Emails and private messages on facebook which includes various and vibrant abuses despising my writing. The style of indecent slang is exactly like yours; I mean who else writes like a "drunk-sick vegetable vendor?" I want to let you know, I love your despise.
Your indirect rants in public are something I have been ignoring from the very beginning. You might find me low on intelligence that I am unable to decipher you but trust me every time the class laugh all together, I make you the subject of their half an hour happiness. You must understand Delhi is also a Murder Capital along with Rape (All hail our

Sheila Dikshit

)
Please align yourself as a human; my sincere request.
Regards

–
|

P.S No human, animal, et cetera was hurt while writing this post.